Flirting Tips On How To Flirt
Flirting is the art of how you can get your potential mates attention. It is important to know how to flirt, because it is the only way to start romantic relationship with somebody. Flirting can be nerve wrecking, but don't worry. Follow our tips to be the flirt master.
Relax and lower your expectations. A lot of people choke when they flirt, because they expect too much. Don't take flirting too seriously. It supposed to be fun. You just need to have fun with the person you are with. Never look disappointed or desperate. Even if it does not go well, keep you cool and smiling.
Initiate eye contact. The eye is the window of the soul. Give him/her a quick gaze with smile. Then slowly walk toward them. Don't stare. Otherwise, they might just question your intention.
Initiate small talk. Break the ice with simple conversation, if you don't already know them. You can simply just say, "Nice day, isn't it". Just say anything that you think is appropriate for the occasion. You just have to get their attention.
Gradually introduce yourself in a reciprocal manner. The key word is "gradually". Don't just keep talking about yourself. They will think you are just weird. Take turns talking, and pay attention to what they say. When they tell you something, share something a little bit more about yourself.
Have a great sense of humor. Everyone can appreciate a laugh. You don't need to be a comedian to be good at flirting. But if you know a good joke or two, tell them.
Be a good listener. Remember what the other person tells you.
Close the deal. After you feel like you make a good impression, ask for the phone number. Find out how you can see them again. If the person is not interested, do not worry about it. There is a lot of fish in the sea.
More Articles :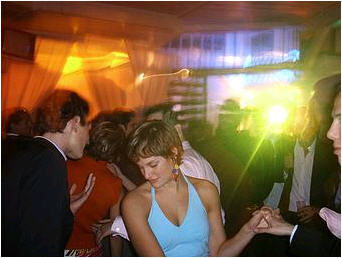 :: Featured Article ::
Signs Of Men Flirting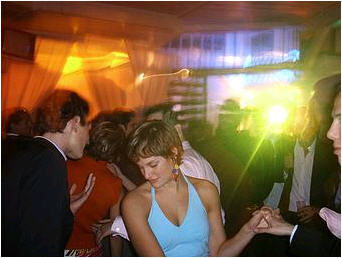 How can you notice signs of men flirting with you? Honestly, it is not very hard. Most men usually give out clear cut signals of interest. If you know what to look for, it is very easy to pick up. Here are some signs that you can pick up when a man is trying to flirt with you. More..
:: Advertisements ::